Brandon Neuman Graduates from North Carolina Bank Directors College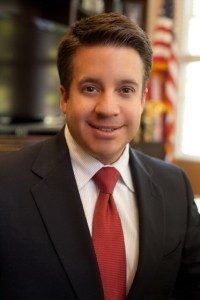 Shanahan Law Group would like to congratulate partner Brandon Neuman on his successful completion and graduation from the North Carolina Bank Directors College.
The college is sponsored by the Center for Banking and Finance at Carolina Law School in Chapel Hill, North Carolina Office of the Commissioner of Banks, and Federal Deposit Insurance Corporation. The North Carolina Bank Directors' College was developed from planning sessions with members of state and federal banking agencies, college professors, and banking industry professionals.
Only the second of its kind in the nation, the NC Bank Directors' College targets bank professionals and has proven to be of great value to officers and directors of financial institutions. According to the North Carolina Commissioner of Banks, the mission of the Directors' College is to keep bank officers and directors current on key banking issues and help them understand the importance of their fiduciary responsibilities; not only to their shareholders, but to the communities they serve.
In 2013, Brandon was appointed to the North Carolina Banking Commission by North Carolina Governor Pat McCrory. Brandon is the current Chair of the Banking Rules Subcommittee, and a member of the Virtual Currency Advisory Subcommittee. Brandon frequently represents banks and their holding companies in industry-specific matters and provides strategy and advice on an as-needed basis for executives and boards of directors.
Shanahan Law Group is a boutique law firm in Raleigh, North Carolina that offers a full range of business and litigation services. The firm's practice areas include complex business litigation, business formation and exit strategies, banking and financial institutions, licensing and distribution, real estate and construction, secured transactions, property rights, employment law, white collar criminal defense, trust and estates, and government representation. The firm has offices in downtown Raleigh and North Raleigh. For more information, call (919) 856-9494 or visit https://shanahanlawgroup.com.