Jeffrey M. Kelly of Shanahan Law Group appointed Chair of the N.C. Bar Association Future of Law Committee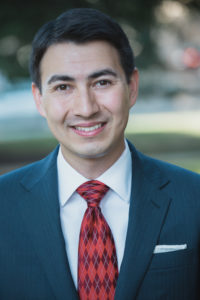 Shanahan Law Group, PLLC associate Jeffrey M. Kelly was appointed as Chair of the North Carolina Bar Association's Future of Law Committee, effective July 1, 2019. Kelly was a founding member of the Future of Law Committee, which was formed in 2017 to track and illuminate changes to the practice of law wrought by emerging technologies, such as machine learning, artificial intelligence, and blockchain technologies.
"The rapid advancements in technology impact the law in several ways, the most obvious being the law's role in governing technology on the one hand, and technology's role in shaping the practice of law, on the other," said Kelly. "The skills that successful legal teams must have are evolving, and our charge is to contextualize emerging technology so that it presents opportunities to improve the practice of law and increase access to legal services."
"Jeff's forward-looking mentality, coupled with his grasp of new technologies, will enable him to strengthen our profession as Chair of the Future of Law Committee," said former federal prosecutor Kieran J. Shanahan, founder of Shanahan Law Group.
Kelly's legal practice is concentrated in areas of complex business litigation and outside corporate counsel services, including corporate and securities litigation, trade secret and intellectual property protection, data security, and unfair trade practices. In addition to his legal practice, he co-founded a legal technology start-up through which he independently collects litigation data for legal analytics, risk assessment and legal project management.