Shanahan Law Group partner Tonya Powell appointed to the N.C. Electronic Mortgage Closing Advisory Committee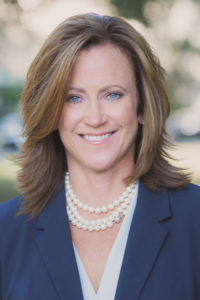 RALEIGH, N.C. (Jan. 17, 2019) – N.C. Secretary of State Elaine Marshall has appointed, Tonya Powell, partner with Raleigh-based Shanahan Law Group, PLLC, to the North Carolina Electronic Mortgage Closing Advisory Committee, effective immediately.
"Tonya Powell's experience working with commercial real estate clients and as in-house counsel for a large real estate developer has given her tremendous insight and expertise that will prove invaluable to this committee," said former federal prosecutor Kieran J. Shanahan, founder of Shanahan Law Group. "We are grateful that our state's leaders have seen fit to engage Tonya in this important process."
According to the appointment letter, the committee's current goal is "to continue to educate all relevant stakeholders and encourage them to adopt electronic processes so that North Carolina will be the premier destination of every major mortgage lender seeking to start an electronic mortgage program." The letter adds that the committee plans to explore the viability of electronic closings in the commercial lending sphere.
Tonya Powell concentrates her practice in the areas of commercial real estate, banking and finance and general corporate law. In addition to more than twenty years of commercial real estate and lender representation experience, Tonya has worked as general counsel for a real estate development company, where she gained valuable experience in the formation, restructure and operation of limited liability companies, including complex joint venture entities created for ownership and development of real estate projects, as well as working closely with lenders on complex debt restructures and workouts. She is a board-certified specialist in commercial real property law: business, commercial and industrial transactions. As a Past Chair of the North Carolina Bar Association's Real Property Section, Tonya worked with real estate attorneys across the state to draft, monitor and comment upon state and federal proposed legislation and regulations affecting real property practice; monitor and comment upon State Bar ethics inquiries; sponsor and participate in pro bono projects; conduct an aggressive consumer protection/authorized practice program; and implement programs and plan continuing legal education programs for members of the Bar Association's largest practice section.
Shanahan Law Group, PLLC is a boutique law firm in Raleigh, North Carolina that offers a full range of litigation and business services. The firm's multi-faceted team of attorneys provide strategic advice to clients in numerous practice areas, such as complex litigation representing both plaintiffs and defendants, banking and financial institutions, commercial real estate, corporate governance, directors and officers litigation, insurance policyholder litigation, white collar defense and government representation. For more information, visit https://shanahanlawgroup.com.