Shanahan Law Group Attorney Jeffrey M. Kelly Selected for 2018 North Carolina Bar Association Leadership Academy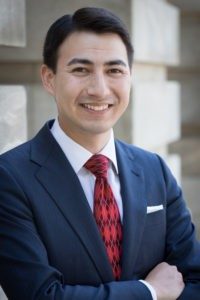 RALEIGH, N.C. – Shanahan Law Group, PLLC is pleased to announce that attorney Jeffrey M. Kelly has been selected for the North Carolina Bar Association Leadership Academy's Class of 2018. Kelly is one of only 16 young lawyers statewide to be selected for the prestigious NCBA Leadership Academy.
Since 2011, the Leadership Academy has been training young attorneys, not in the justice system or practice areas, but in becoming effective leaders in their communities. Kelly is an active member of the NCBA, where he serves as the Secretary of the Future of Law Committee and co-chairs the Appellate Practice Section's Communications Committee.
Kelly's legal practice is concentrated in areas of complex business litigation and outside corporate counsel services, including corporate and securities litigation, trade secret and intellectual property protection, data security, and unfair trade practices. In addition to his legal practice, he co-founded a legal technology start-up through which he independently collects litigation data for legal analytics, risk assessment, and legal project management.
Shanahan Law Group, PLLC is a boutique law firm in Raleigh, North Carolina that offers a full range of litigation and business services. The firm's multi-faceted team of attorneys provide strategic advice to clients in numerous practice areas, such as complex litigation representing both plaintiffs and defendants, banking and financial institutions, commercial real estate, corporate governance, directors and officers litigation, insurance policyholder litigation, white collar defense and government representation. For more information, visit https://shanahanlawgroup.com.