Shanahan Law Group Proudly Co-sponsors Blockchain Conference and Hackathon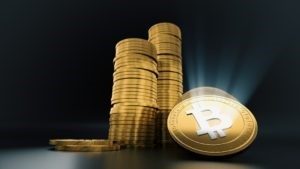 Durham N.C. – Shanahan Law Group, PLLC is pleased to announce its co-sponsorship of the Lincoln Network and the Duke Center on Law & Technology's "Blockhack," a blockchain conference and hackathon. The Blockchain Conference and Hackathon will be held September 29, 2017 through October 1, 2017 at the Duke Innovation and Entrepreneurship Initiative in Durham, North Carolina.
Shanahan Law Group is proud to sponsor Blockhack, which will feature robust discussions from leading thinkers in blockchain technology, cryptocurrency, and fintech and will explore new ways to integrate blockchain technologies into public and private sector operations. Our firm is dedicated to staying on the leading edge of the intersection of law and technology, and our attorneys have been active participants in the development of legal policy related to blockchain technologies and cryptocurrencies.
Partner Brandon S. Neuman served on the North Carolina Banking Commission and was a member of the Virtual Currency Advisory Committee. The Virtual Currency Advisory Committee's deliberations and work was the foundation for the North Carolina Money Transmitter Act, which was one of the nation's first laws addressing issues surrounding blockchain and crytptocurrency.
Associate Jeffrey M. Kelly currently serves as the Secretary of the North Carolina Bar Association's Future of Law Committee, which includes a subcommittee dedicated to studying the legal implications and use of blockchain technology.
Shanahan Law Group, PLLC is a boutique law firm in Raleigh, North Carolina that offers a full range of litigation and business services. The firm's multi-faceted team of attorneys provide strategic advice to clients in numerous practice areas, such as complex litigation representing both plaintiffs and defendants, banking and financial institutions, commercial real estate, corporate governance, directors and officers litigation, insurance policyholder litigation, white collar defense and government representation. For more information, visit https://shanahanlawgroup.com.
To learn more about Blockhack, visit: http://joinlincoln.org/events/2017/blockhack