Christopher Battles to Speak at the 2017 East Coast Game Conference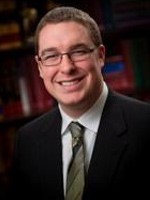 RALEIGH, N.C. – Shanahan Law Group, PLLC is pleased to congratulate attorney Christopher Battles on being invited to speak at the upcoming East Coast Game Conference, the largest video game industry event on the east coast, held April 18-20, 2017, at the Raleigh Convention Center.
The East Coast Game Conference (ECGC) is an opportunity for video game industry professionals, and those interested in joining the industry, to network and collaborate. Summits and tutorials range from game design and execution to analytics and business development.
Only a select few non-industry professionals have been invited to present at the ECGC. Battles will share his expertise on video game law and strategies for building successful companies in the video game industry. His presentation will illustrate to game developers how a strong business foundation and basic understanding of employment and intellectual property law can help them gain traction in a competitive and growing industry.
Shanahan Law Group is a boutique law firm in Raleigh, North Carolina that offers a full range of business and litigation services. The firm's multi-faceted team of attorneys can design strategies for numerous practice areas, such as complex business litigation, banking and financial institutions, commercial real estate, trust and estates, and government representation. The firm has offices in downtown Raleigh and North Raleigh. For more information, visit https://shanahanlawgroup.com.
Learn more about Battles' presentation and the ECGC here: http://ecgconf.com/christopher-battles/