Shanahan Law Group Attorney Helps Make Super Bowl Wish Come True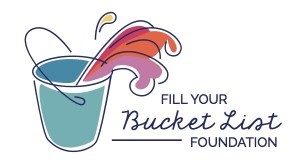 RALEIGH, N.C. – The Carolina Panthers are not the only ones who will be heading to the Super Bowl this year, thanks in part to the efforts of Shanahan Law Group attorney Jim White and his Leadership Raleigh project team. White and his team worked with the Cary-based non-profit group, "Fill Your Bucket List," to grant the wish of 26-year-old brain tumor survivor, Grant Lafoon, to attend Super Bowl 50 in San Francisco.
White is the fourth Shanahan Law Group attorney to participate in the prestigious Leadership Raleigh program. Founder Kieran Shanahan, and partners Brandon Neuman and John Branch have all graduated from the course. Each year, 52 individuals representing a wide variety of businesses and professions, are selected to participate in this nine-month program, during which time participants develop leadership skills while working with community outreach initiatives.
Leadership Raleigh's team project component partners teams with local non-profits with the goal of helping to enhance leadership abilities while collaborating with a group. While Leadership Raleigh does provide a list of possible groups for each team to work with, White's team found "Fill Your Bucket List" on their own. "We wanted to work with a non-profit we were all passionate about," said White. "When we discovered 'Fill Your Bucket List,' their mission really stood out and struck a chord with all of us; we knew that this was the group we wanted to work with."
White's main task was assisting with accommodations and transportation for Grant and his mother in San Francisco, but all five team members pitched in to help wherever they could. By far the hardest part was finding the tickets. In the end, they were able to help secure two donated tickets and purchase two additional tickets from the NFL that will now be auctioned off to help cover the other costs associated with the trip (for more details on the auction, click here: https://bucketbash.auction-bid.org/micro2.php)
To date, White has completed Leadership Raleigh sessions on Quality of Life, Local Economy, and Health Services. He will attend additional sessions on Media, Law Enforcement, Local Government, and Human Services before his graduation in June. The success of Lafoon's wish has certainly been the highpoint of White's Leadership Raleigh experience so far, but other highlights have included connecting with fellow leaders at the opening retreat, attending a Q&A session with the CEOs of the areas' three largest hospitals (UNC-REX, WakeMed, and Duke), and listening to presentations from executives at Peter Millar and Citrix.
"I'm thrilled we were able to pull this together to make Grant's wish a reality, and the fact that the Panthers will be playing in the Super Bowl this year makes it all that much more special," said White.
About Fill Your Bucket List Foundation
Fill Your Bucket List Foundation is a non-profit organization created to support adults with cancer by making a wish or dream come true. Similar to
well-known wish-granting organizations for children, Fill Your Bucket List Foundation grants adults (21+) with cancer the opportunity to create lasting memories with the people they love. The Foundation takes care of all the details so patients can relax and focus solely on enjoying their dream. Fill Your Bucket List Foundation was founded in 2014 and is based in Cary, NC. Additional information about the Foundation is available at http://www.fillyourbucketlistfoundation.org.
About Leadership Raleigh
"Leadership Raleigh is unlike other programs because it provides participants with the opportunity to meet and discuss issues with key community leaders. Participants study the qualities that make an effective leader, analyze individual leadership roles, and develop personal leadership styles and skills. They are then challenged to apply their talents by joining professional associations, civic clubs, public boards and commissions."
http://www.raleighchamber.org/leadership-raleigh.html
About Shanahan Law Group
Shanahan Law Group is a boutique law firm in Raleigh, North Carolina that offers a full range of business and litigation services. The firm's practice areas include complex business litigation, business formation and exit strategies, banking and financial institutions, licensing and distribution, real estate and construction, secured transactions, property rights, employment law, white collar criminal defense, trust and estates, and government representation. The firm has offices in downtown Raleigh and North Raleigh. For more information, call (919) 856-9494 or visit https://shanahanlawgroup.com.