Shanahan selected for 21st Edition of the Best Lawyers in America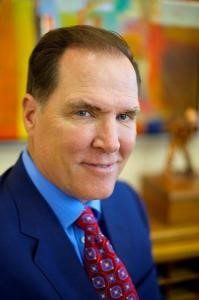 RALEIGH, N.C. – Shanahan Law Group, PLLC, is proud to announce that founder Kieran J. Shanahan has been selected for inclusion in the 21st Edition of The Best Lawyers in America© in the practice area of Construction Law. "It is humbling to be acknowledged in this way by my peers," Shanahan said. "My goal as an attorney is to provide quality work and relentless advocacy for my clients."
Attorneys are selected by Best Lawyers® through an exhaustive peer nomination and review process. Nominated attorneys are evaluated based on the question, "If you were unable to take a case yourself, how likely would you be to refer it to this nominee?" To make their 2015 selections, the Best Lawyers editorial staff reviewed more than 5.5 million detailed evaluations, from which 52,488 attorneys in 137 practice areas were chosen.
First published in 1983, The Best Lawyers in America is the oldest peer-review publication of its kind, and is considered the most reliable and unbiased source of legal referrals anywhere. Attorneys are not permitted to pay a fee to be listed, making selection to the list a significant honor recognized by both clients and legal professionals alike. Corporate Counsel magazine has called Best Lawyers "the most respected referral list of attorneys in practice." For more information on The Best Lawyers in America, please visit bestlawyers.com
Shanahan Law Group is a boutique law firm in Raleigh, North Carolina that offers a full range of business and litigation services. The firm's practice areas include complex business litigation, business formation and exit strategies, banking and financial institutions, licensing and distribution, real estate and construction, secured transactions, property rights, employment law, white collar criminal defense, trust and estates, and government representation. The firm has offices in downtown Raleigh and North Raleigh. For more information, call (919) 856-9494 or visit https://shanahanlawgroup.com.