Shanahan Law Group Partner John E. Branch III elected to Business North Carolina's Legal Elite 2020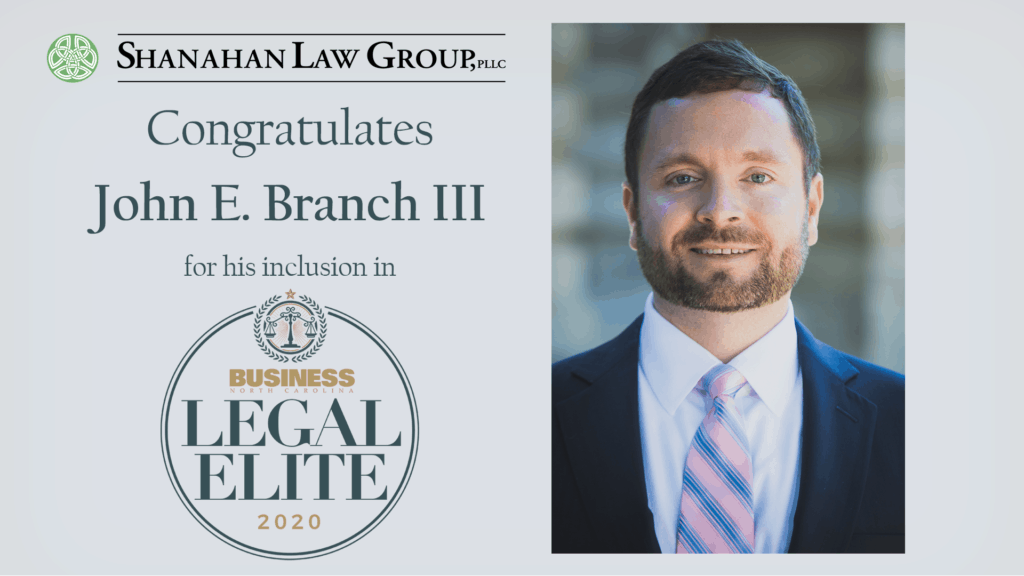 Shanahan Law Group partner John E. Branch III has been elected to Business North Carolina's 2020 Legal Elite in the Employment Law category. Legal Elite recognizes North Carolina's top lawyers in a number of business categories. The list includes fewer than 3% of the state's attorneys.
"John Branch is a leader both within our firm and the legal profession as a whole, and we are grateful that his peers have chosen to recognize his professionalism and commitment to excellence by electing him as a member of North Carolina's Legal Elite," said former federal prosecutor Kieran J. Shanahan, founder of Shanahan Law Group.
Business North Carolina publishes a monthly magazine as well as the yearly peer-selected Legal Elite list, honoring lawyers who pursue excellence in their practice areas. Each year, North Carolina State Bar members are surveyed about their first-hand experience and asked to vote for the best attorneys in different business categories, those with the highest number of votes make up the Legal Elite. For more information about the Legal Elite, visit: https://businessnc.com/special-sections/legal-elite/.